Insight of the Verticals
Energy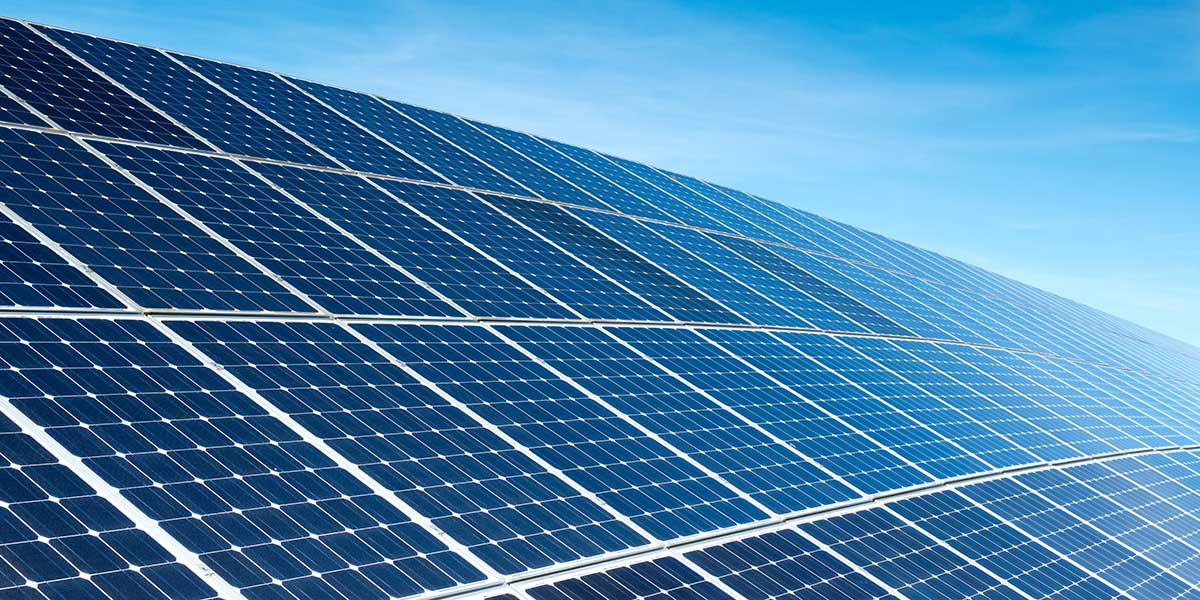 MARKET DRIVERS
PRODUCTION-WISE EFFICIENCY-WISE
Global Transition to Renewable Digitalization
Decentralisation Micro Plant & Grids Local to Local  Smart Metering-IoT-Actuation
Reliability of Supply Reaching the final users Governance and Strategy Definition
Fossil Era is over Incentives, Regulations, Global Guidelines
Digital Utility Performances Guarantee and Interventions
Wide, stratified and urged by a multitude of forces. That's one of the more unbiased ways in which the Energy Global Market is definable. Notwithstanding the description, that actually becomes an assumption, all over the Globe, Research Teams and Professionals do proceed in their unwearied challenge to discover  the most innovative energy source, the most innovative transformation process, the most innovative storage and supply technology. Concurrently, just as much stubbornly, others do strive to intercept ulterior ways and procedures to reduce energy needs, costs and dependence on massive production and supply. The latter of the groups is inducing a significant evolution towards the localization of production (local production for local supply) to drastically reduce production/dispatch/transportation costs thanks to a "as close to final users as possible" approach. Sometimes, this matches with the transition towards wind/solar and any possible renewable energy source supply, sometimes it stands for defining efficiency interventions on a system level (nation, city, single building, single flat, single plug) and/or on  a management.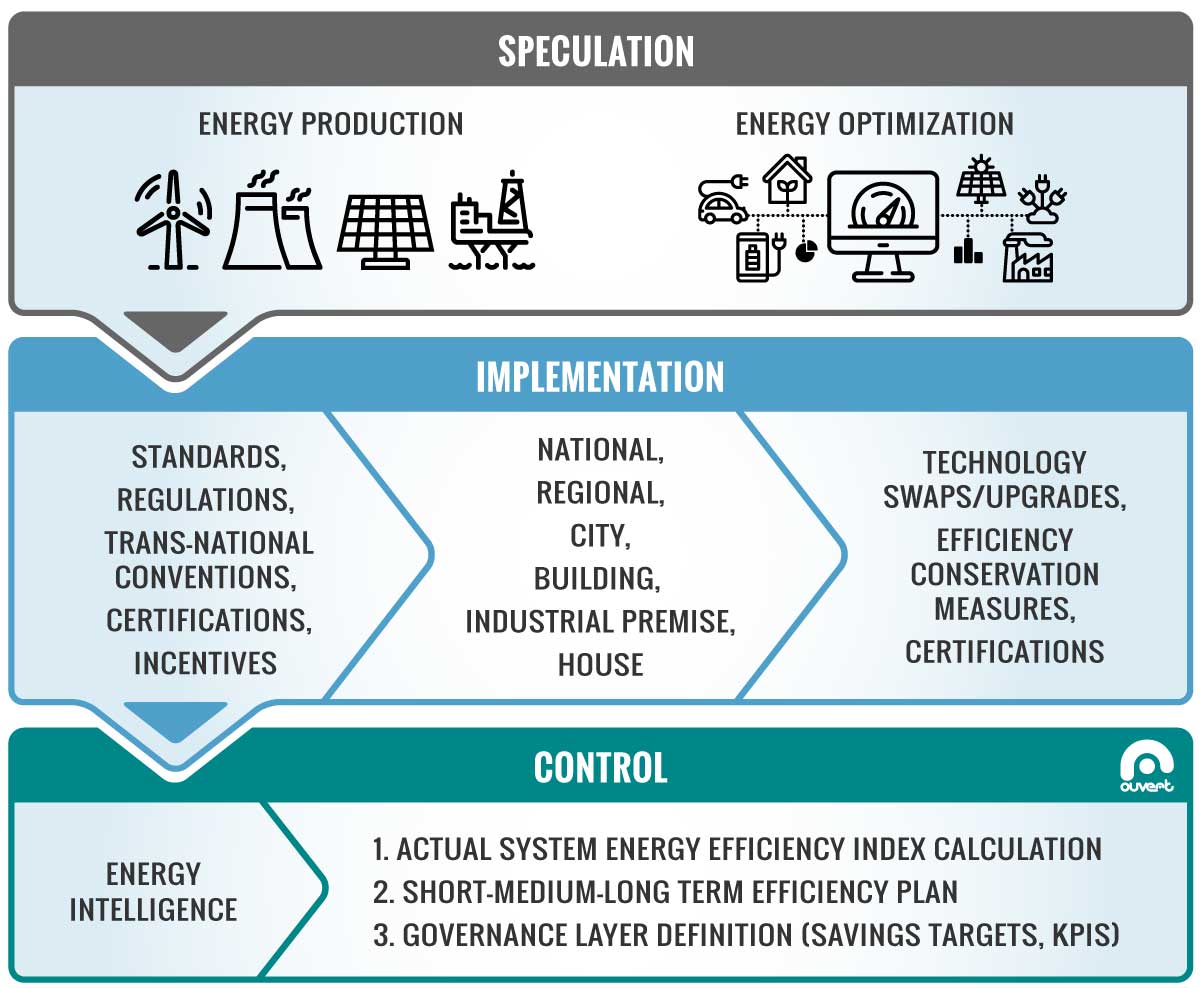 In the process of merging and balancing all contributions to the limitation of non-renewable energy sources, to the trans-nations conventions and fora and the ratification of new standards and regulations, noticeable improvements can be attained thanks to the combination of available guidelines and standards, Efficiency Engineering, Intelligent Performance Monitoring and Big Data Analysis.
Ouvert has chosen Energy Intelligence to conduce to a simplification vs the complexity arising from the scenario depiction above proposed (Engage US).
Ouvert has undertaken the task of providing the Governance Layers, in terms of IT Solutions and Advanced Advisory to all the stakeholders involved in:
Assets Energy Efficiency and Performance Management
Energy Related Processes Management
Digital Utility Evolution
Energy Intelligence is commonly reduced to a simple compound of Energy Data Analysis added to some Engineering skills.
Ouvert delivers Efficiency Solutions by applying its own paradigm.
Ouvert's goal is that of generating consistent benefits and provide systemic solutions that turn investments on optimizations, infrastructural interventions and change management plans into tangible savings and controllable targets.