Insight of the Verticals
Real Estate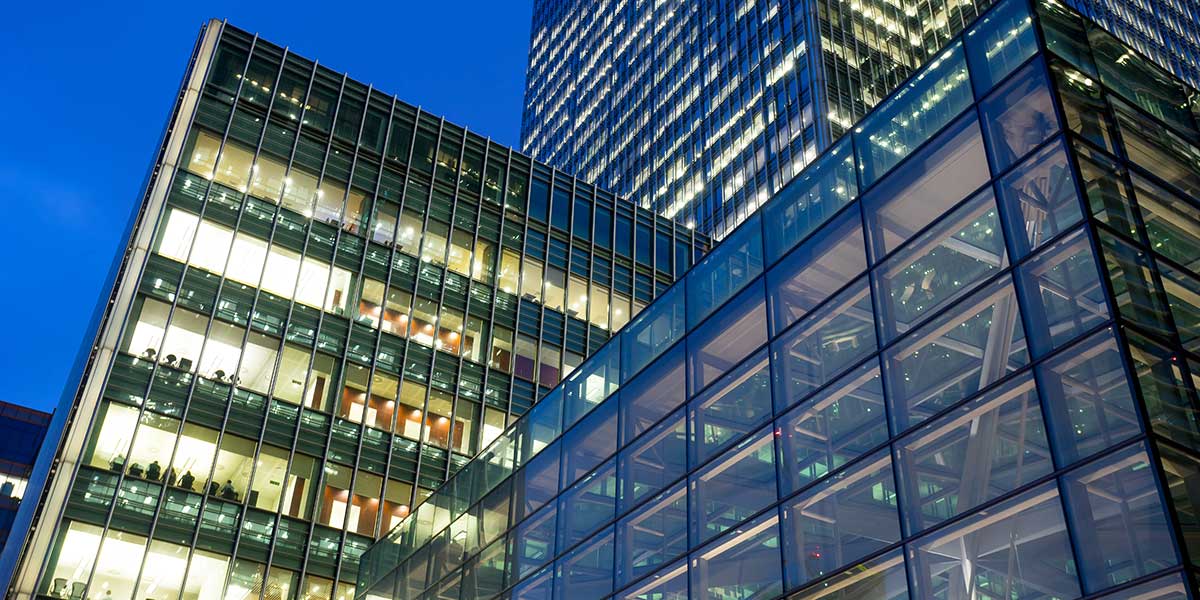 MARKET DRIVERS
Integrated "Secury+Energy+Maintenance" Management
Smartification
Energy Data Analysis
Energy Model
Consumption Baseline
Energy Production
Centralization of Performances
Merged Financial and Consumption Monitoring
Energy Performance Contract  Management
Energy Conservation Measures
The first decade of the 21st century has been characterized by the penetration of Technology into all human activities at the extent of overturning all behavioral paradigms and induce the evolution of "digitization" of the Basic Functions of Common Life and Human Operations. The "Digitization" is the logical precursor of virtualization and with it terms such as: sharing, remotization, centralized management have become drivers (determining factors) in the mutation of the level of "human control" on the human being itself, society, the environment , on the structures and infrastructures it enslaved.
Functional areas such as: Safety, Energy Efficiency and Sustainability, Maintenance, Disaster Recovery have thus become literally "Intelligent" by introducing a persistent automation level that can be added to enhance human skills in order to promote a continuous improvement of:
the levels of production
the quality of execution
the usage of infrastructures
the overall performances
which is the enabler of a virtuous reduction of costs and consumption.
Ouvert's direction is always that of making processes and infrastructures go along together in the most flawless way. This implies making efforts to generate a higher level of governance in which performance monitoring is translated into actions and efficiency recovery plan by a friendly energy data acquisition and analysis plus a performance monitoring platform that can support decision and reduce time of reaction. Ouvert's solutions are adaptive and integrate easily with pre-existing Building Management system to capitalize information and provide an extensive Data exploitation. Ouvert's solutions make it possible to monitor target performances vs:
monitored/metered
calculated/modeled
invoiced
The widest spectrum of comparisons plus a performances simulation environment empowers Energy Managers , Facility Managers, Owners in their recurrent striving to decide where/when/how allocate resources in technical upgrades, efficiency conservation measures, sites moving and consolidations or request for financial support. Ouvert's solutions are also turning EPC Management an intuitive and light task to leave managers cope with issues and actions instead of calculations and data assembling, contract checks and production of reports to evaluate actual savings against expected. Adjustments , baseline pre-post interventions, KPIS' tracking are all taken care by Ouvert's solutions to provide the Energy Dashboard all our customers need to strategically manage their assets.
Real Estate Managers are becoming more and more frequently engaged in the "managing of networks of assets". Ouvert provides full support to escalate from stand alone infrastructure mngt to multi-site and multi-purpose site networks. Thanks to solid benchmarking, clustering, modeling capabilities Ouvert's Energy Data Scientists and Engineers calculate the EEI (Energy Efficiency Index), detect system's inefficiencies, define the monitoring network and needed ECM (Efficiency Conservation Measures) for the whole system of infrastructures/buildings/diversified locations as well as for the single.
Cloud is obviously key in making Ouvert's solutions weightless on customers' already complex IT ecosystems.
All Ouvert' Solutions can be integrated and follow specific contest requirement thus making the layer of managing assets and processes a flexible and dynamic one and responding to the current needs of the stakeholders. In case of Real Estate Management, responsibilities may vary a lot from operating scenario to operating scenario, this sometimes creates the need to merge Administration with Facility Management or Maintenance with Energy Efficiency Project Management. Ouvert's solutions are designed to implement any ad hoc configuration.
Smart Building | Ars
SITE ENERGY
ASSESSMENT & PROFILING
E.C.M.s (*) DESIGN
& TRACKING
STANDARD USAGE SUPERVISION
E.C.M.: Energy Conservation Measure