Insight of the Verticals
Health Care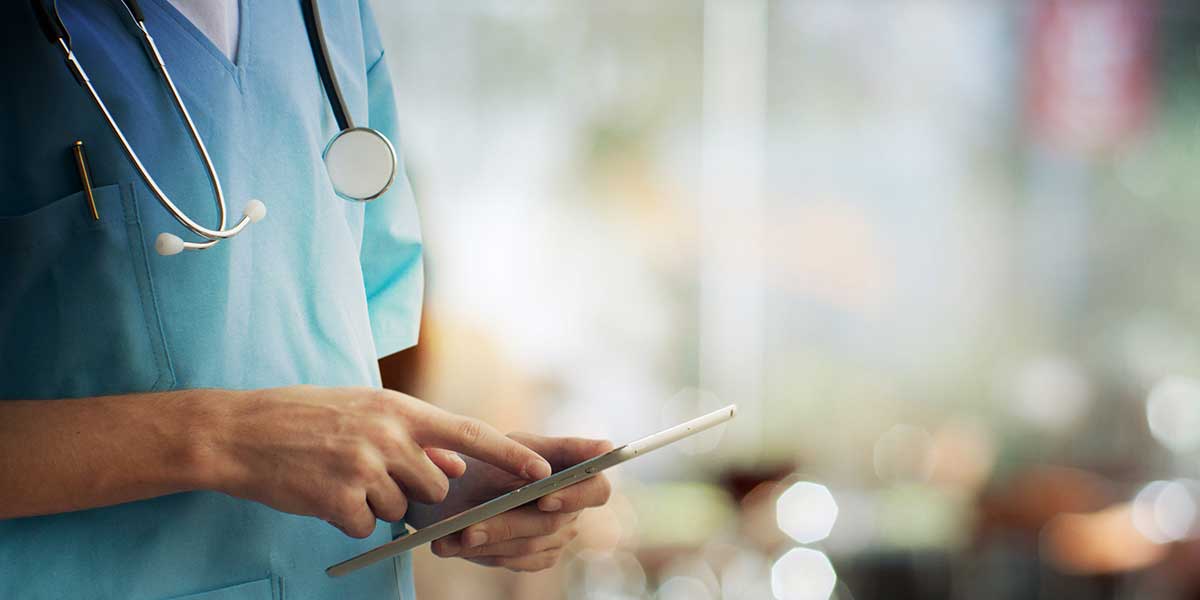 MARKET DRIVERS
Infrastructure Technology Integration to centralize distributed operations and facilities
Increased Data Demand
Cost reduction strategies
convergent Efficiency and Facility Management
Smart Evolution: IoT for Level of comfort Management
Wearable Devices for Patient Monitoring and interaction
Health Care is usually performed and benefited by patients in multi-purpose and complex infrastructures, which are generally built over decades, adapted, restructured and retrofitted, hosting technological equipments belonging to different vendors, having different obsolescence characteristics. More and more frequently, hospital managers are investing or relying on external investments to cut energy costs by choosing auto-production (i.e. cogeneration, tri-generation).
Services delivered are mainly guaranteed 24/7 and are generally highly energy intensive.
Green hospitals are blossoming and this is initiating an evolution process in the oldest institutes Operation & Maintenance Management. In fact, having as a priority the reduction of carbon emissions and the implementation of a more virtuous facility management, it all induces an enhanced control over costs sources and a centralized supervision of all involved functions. Metering/Monitoring is also spreading and this facilitates the analysis of the infrastructures performances and the definition of improvement plans (i.e. Energy Efficiency Programs, Change Management Programs, evolved O&M, Integrated Facility Management).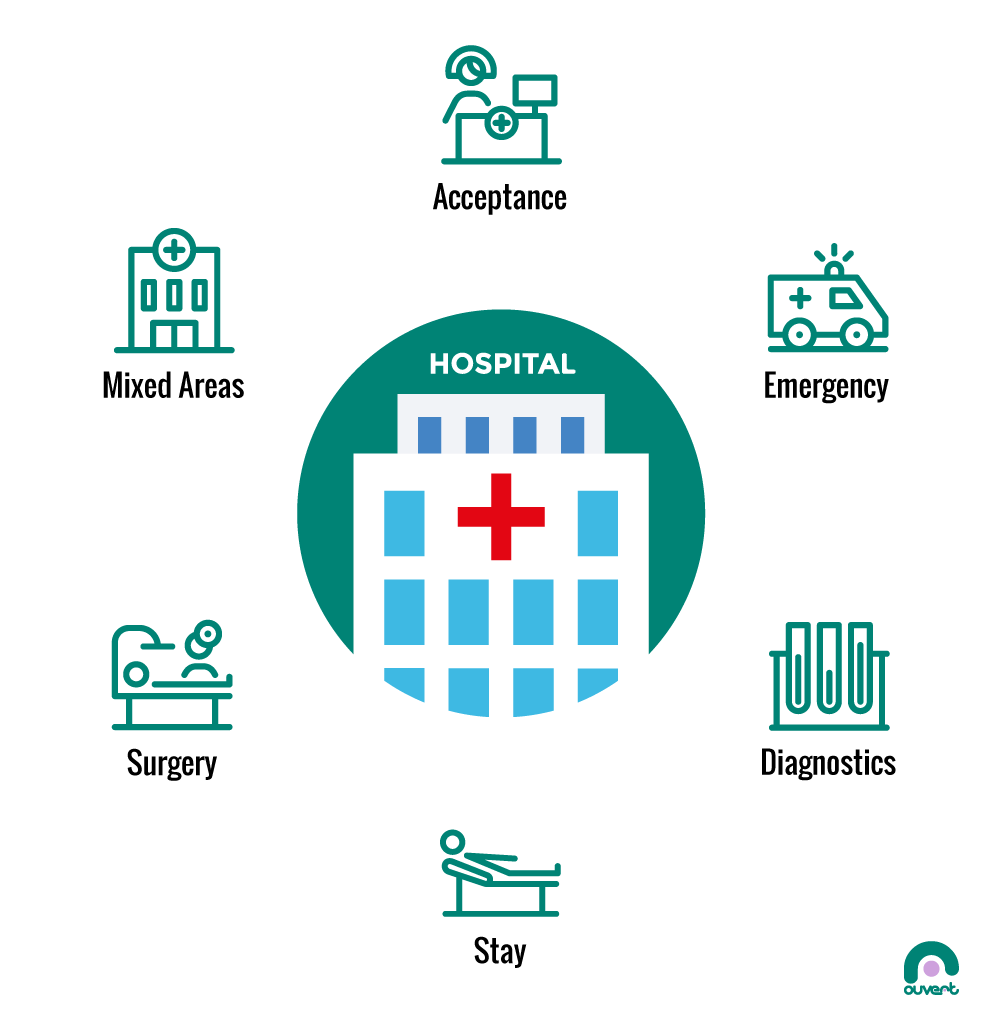 Ouvert has specialized its portfolio to sustain the SMARTIFICATION process by balancing and combining the different drivers contributions of Energy Efficiency Mngt, Performance Mngt, Facility Mngt with a Patient centric vision by implementing the following actions:
Integrated Supervision of Infrastructure Rates and Functional Processes in NOC (Network Operating Centers)
Progressive and pervasive automation of the following processes:
Energy Consumption Monitoring
Electronic invoicing and Electronic billing
Verification and redefinition of Energy Budget, Supply Management, Traders Ranking
Validation of energy auto-production policies
Checking post-intervention financial targets
Data acquisition from all Intelligent Devices installed in the infrastructures as well as provided to care-givers, patients
Retrofit or implementation of structural energy efficiency improvements.
All Ouvert' Solutions can be integrated and follow specific context requirement thus making the layer of managing assets and processes a flexible and dynamic one and responding to the current needs of the stakeholders. In case of Assets Management , including hospitals then, responsibilities may vary a lot from operating scenario to operating scenario, this sometimes creates the need to merge Administration with Facility Management or Maintenance with Energy Efficiency Project Management. Ouvert's solutions are designed to implement any ad hoc configuration.
Smart Building | Ars
SITE ENERGY
ASSESSMENT & PROFILING
E.C.M.s (*) DESIGN
& TRACKING
STANDARD USAGE SUPERVISION
E.C.M.: Energy Conservation Measure