The Smartified Building Ouvert enters the field of SMARTIFIED INFRASTRUCTURES.
SITE ENERGY
ASSESSMENT & PROFILING
E.C.M.s (*) DESIGN
& TRACKING
STANDARD USAGE SUPERVISION
E.C.M.: Energy Conservation Measure
ARS is the solution designed by Ouvert to enable the focus shifting from the infrastructure management layer to the people living in it, putting a special attention to the optimization of energy performances while maximizing people's comfort. This is enforced by a real-time analysis of the environment parameters (humidity, temperature, irradiation) and the control, by means of actuators, of the HVAC systems. The use of predictive models allows for anticipating the building needs (e.g. pre-heating or pre-cooling a building before the opening hours) limiting late corrective actions, hence improving efficiency.
Thanks to an evolved interaction with sensors and actuation devices it offers the automatic optimization of people comfort's inside the building while keeping a high level of energy efficiency.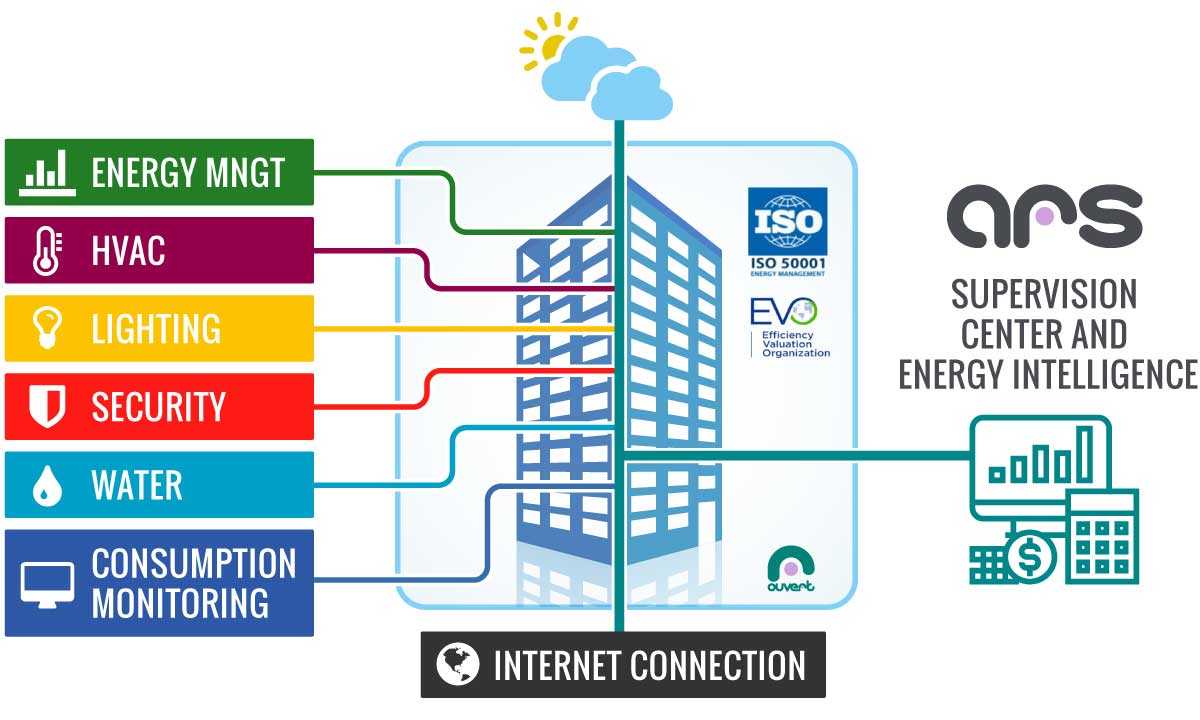 The focus on people's comfort inside buildings is the result of the increasing requests coming from many parts: the traditional approach of defining default common set-points for HVAC systems is not satisfactory when dealing with large buildings and people conducting heterogeneous activities. The use of machine learning algorithms allows Ouvert to better adapt to people's needs and enables the implementation of automation to react in real time to environmental changes without manual intervention.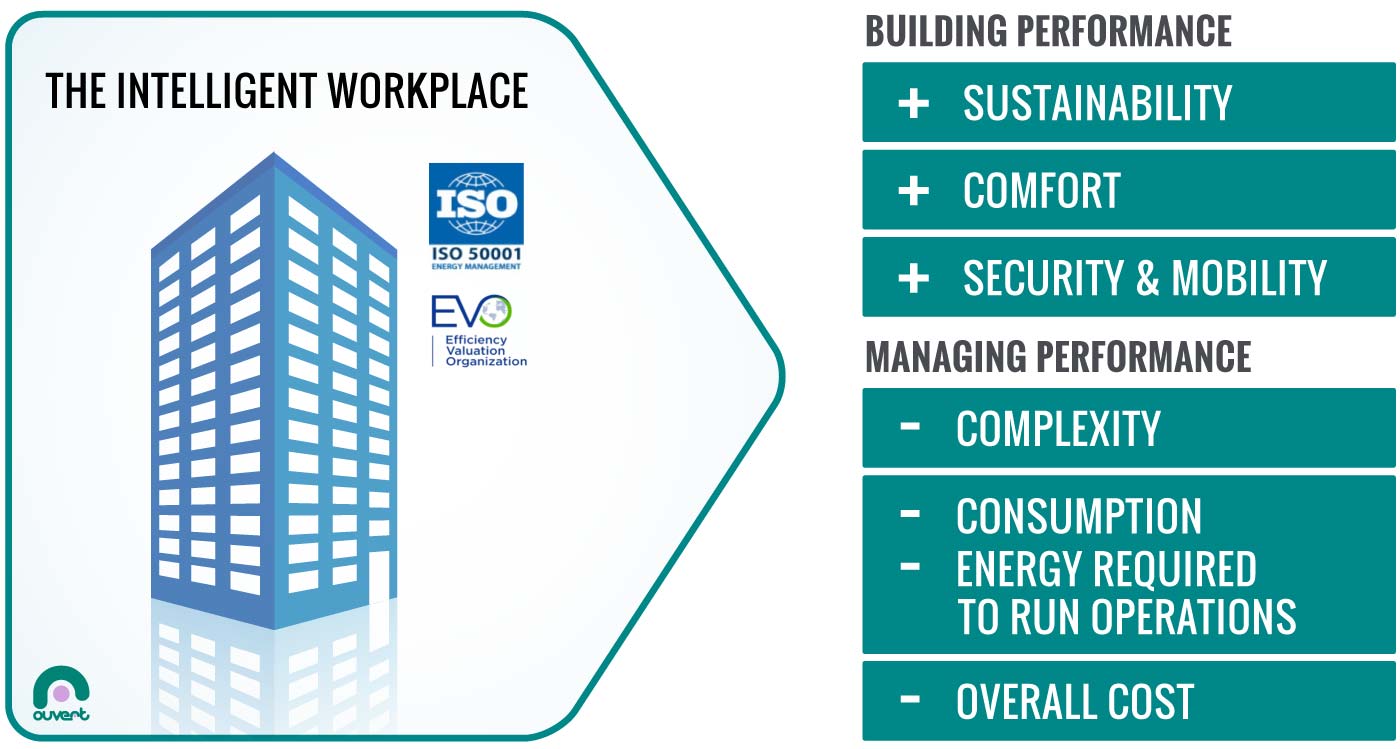 This brings new options to the field of building management, which historically has taken into account mainly the needs of the infrastructure and represents the starting point for the human-aware evolution.