The Efficient Data Center

Ouvert focuses on DC Energy Performance Management by merging site management expertise, engineering and automation in a unique solution: PRAGMA.
The digitalization of the Business has assigned the DATA CENTER to the role of beating heart of the hyper connected society. Data are a continuous flow permeating all human activities, they grow, they become gold and need to be protected, analyzed and shared to guarantee the widest spectrum of services to Customers. Infrastructures housing equipments dedicated to such a crucial function require Performance Management Systems able to constantly monitor the continuity of service, the energy consumption and its trends and the overall up & running status.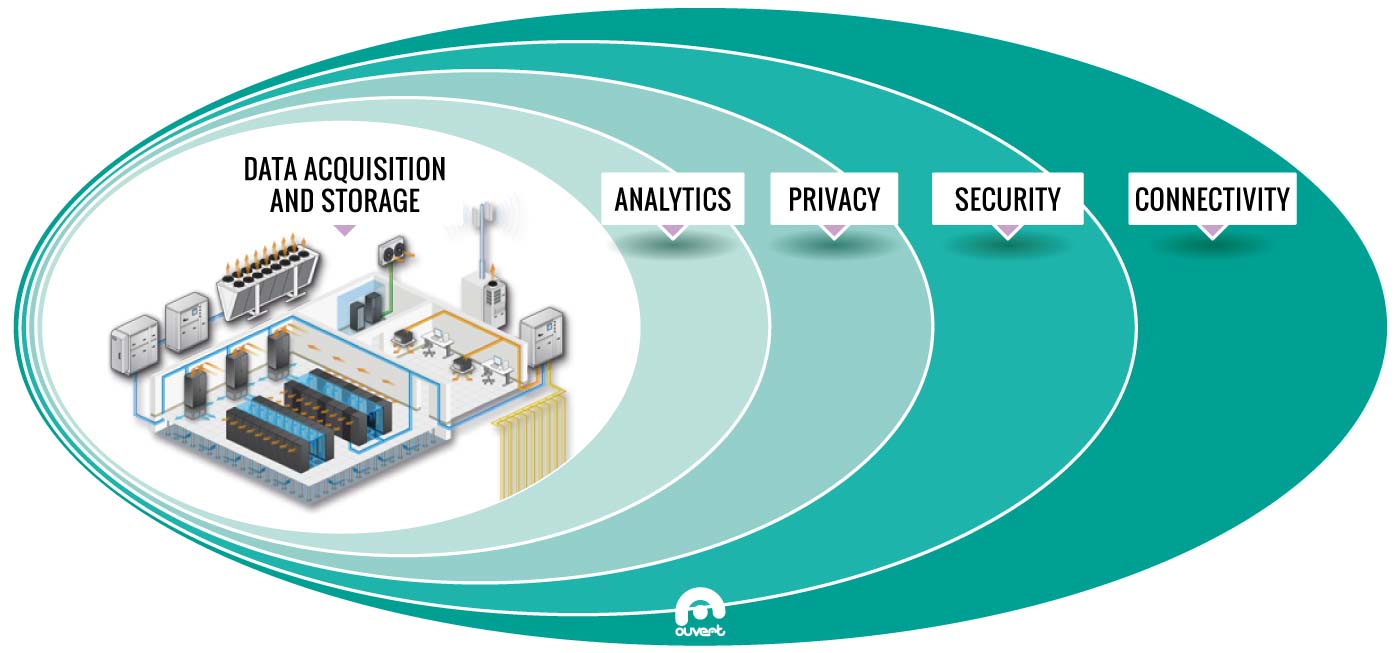 SITE ENERGY
ASSESSMENT & PROFILING
E.C.M.s (*) DESIGN
& TRACKING
ENERGY & ENVIRONMENT
DATA ACQUISITION
SITE MNGT SYSTEMS
INTEGRATION
E.C.M.: Energy Conservation Measure
DC Managers, Energy Managers , Project Managers will either choose to independently utilize PRAGMA IT Platform Features to verify the infrastructural energy performances against expected and take actions or they may simply engage Ouvert Service Centre to perform and supervise.
Pragma IT Platform easily integrates with existing monitoring networks and Building Management Systems (BMS). Pragma IT Platform enables the coherent and always aligned Energy Performance Contract (EPC) Management.
Insight: EPCs are turnkey services packages in which Energy Conservation Measures (ECMs) and Cost Savings are constantly intertwined to guarantee the Project Targets. Improved performances and cost reductions are generally safe-guarded via bank guarantee undertaken by the Supplier/Vendor all along the contract duration. EPCs are beneficial for all stakeholders as long as a common structure to calculate and validate savings and post-interventions performances is put in place (Measurements & Verification Plan). Pragma IT Platform implements the International Performance Monitoring and Verification Protocol (IPMVP), which is the "gold standard" of performance contracting M&V.